Pet Wand Pro PPR-252 Features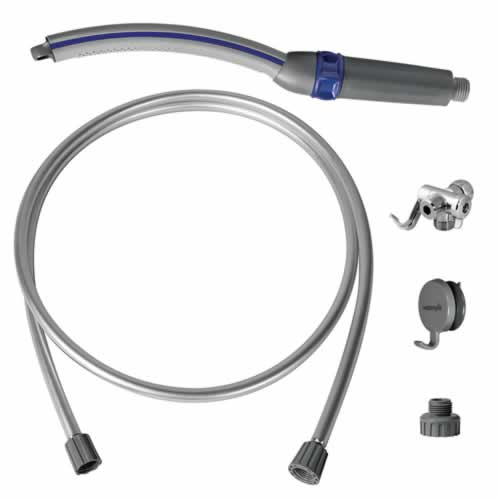 Dog bathing system includes:
Pet Wand PRO
8-Foot Flexible Hose
Outdoor Hose Adapter
Suction Cup Hook
Temporarily hang up the wand during bath time
Indoor Shower Diverter
Install with your current shower head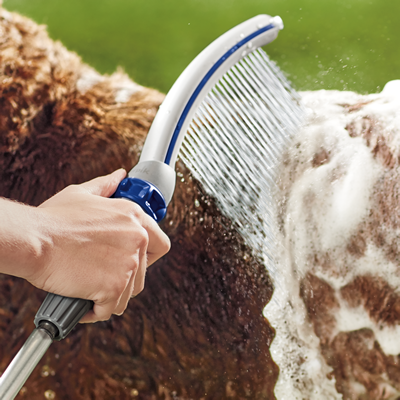 WaterComb™ Spray
WaterComb™ Spray provides maximum coverage and the power you need for effective rinsing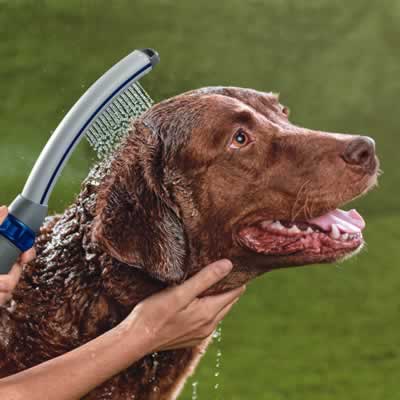 2 Settings Flow Control & Pause
Easily change from Watercomb™ Spray to Narrow Spray and dial the water pressure to your desired force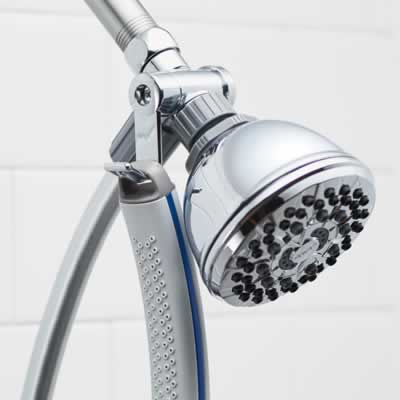 Indoor Shower Diverter
Install in your shower and conveniently switch between your shower head the Pet Wand PRO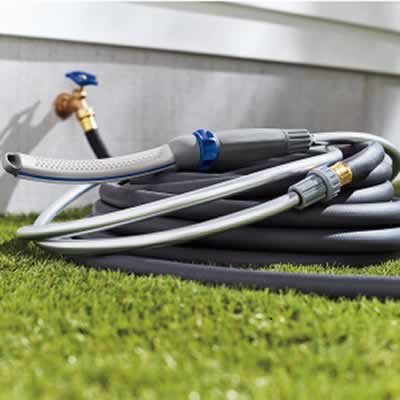 Outdoor Adapter
Connect to your garden hose with the outdoor adapter and bathe your pup outside!
WaterpikTM Pet Wand PRO Dog Shower – FAQs
How to Use the Pet Wand PRO Dog Shower
Using the Pet Wand PRO Dog Shower to bathe your pet is fast and easy.
Wash Your Dog in 9 Easy Steps
1 If using the Pet Wand PRO Dog Shower indoors, make sure the diverter knob is pointing down.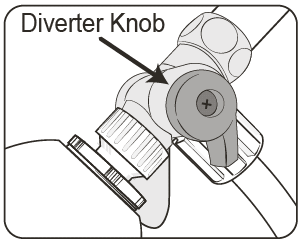 2Turn water on and turn the EasySelect™ dial to the full WaterComb™ spray.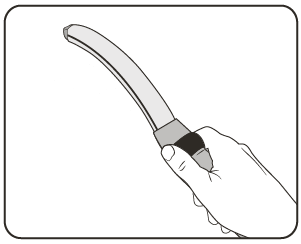 3 Place the wand against the dog's fur and gently push the water down the dog's body to get the dog wet.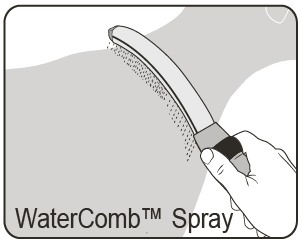 4 As you use the Pet Wand PRO Dog shower, you can adjust the dial to change the water flow to the desired pressure:
Dial clockwise to increase pressure
Dial counter-clockwise to decrease pressure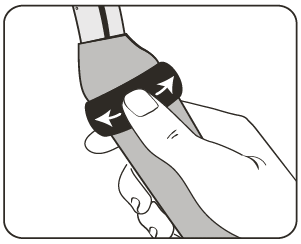 5 If you need to reach sensitive areas, turn the EasySelect™ dial past the pause mode to engage the Narrow Spray. (Modes will change on either side of the pause setting.)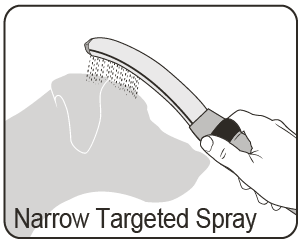 6 When your dog is wet, turn the EasySelect™ dial to pause to reduce the water flow to a trickle.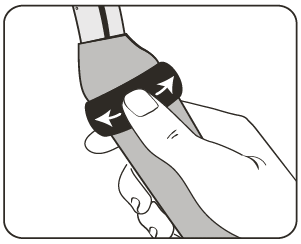 7 Shampoo your dog.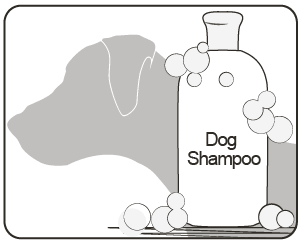 8 For a thorough rinse, turn the EasySelect™ dial back to the WaterComb™ Spray.